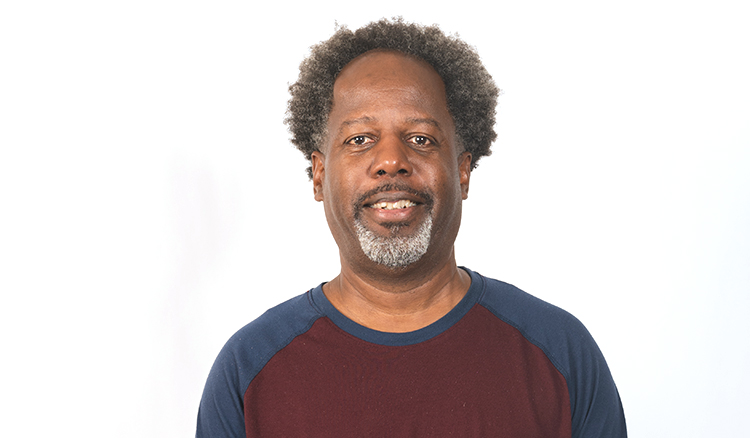 LEMAR BOONE, DIRECTOR

Phone Number 856.661.8110


Email Address FRONTLINE@LFCCNJ.COM

Ministry Summary
The Front Line Parking Ministry is a critical part of making our services and other events run as smoothly as possible, to provide order to traffic flow, ease of parking assistance; maintaining awareness and safety outside of the building (ranging from surveillance, lighting at night time, prevent overall hazards to the functioning of the church body) while maintaining safety and an upbeat friendly environment.
Services Offered By Your Ministry

Maintain passenger and pedestrian safety that encompasses anyone who is on the church grounds, inside or outside a vehicle.
Provide battery jump-starts and flat tire change services for individuals without road-side assistance or people who want immediate help

Provide information on service times and events,
Ensure enough reserved (handicap) parking spaces are available to our congregation and visitors Protect the infrastructure of LFCC through the following:
patrolling the parking lot verifying all exit doors are locked,

no classroom windows are left opened,

report to lamp post that are inoperable
Ensure the safety of vehicles attended and unattended parked vehicles.
report automobile lights that are left on to Prevent a dead battery

report vehicles left in idle
Offer assistance to physically challenged individuals to & from their vehicle to the building or anyone having difficulty getting out the car; wheelchair assistance;
During winter seasons/cold months help people to the church door across possibly slippery grounds; provide temporary use of umbrellas or jackets to people exiting their vehicles to the church doors in the rain.
Front Line provides coverage for the following:
Sunday Service, Wednesday Service, New Years Eve / Day Service, Christmas Eve / Day Service, Guest Speakers, and any event expected to draw a large gathering where parking direction is needed.
Areas of Your Ministry Where Members Are Needed
Members are needed in the areas of Pointers, Controllers, Parkers these are various standing areas that volunteers of Front Line are positioned to direct traffic flow.
We are in need of reliable men from 18 and above, saved and have accepted Jesus into their life.
Foundational Scripture
Ephesians 4:16 (KJV)"From whom the whole body fitly joined together and compacted by that which every joint supplieth, according to the effectual working in the measure of every part, maketh increase of the body unto the edifying of itself in love."
Any Other Pertinent Information
Each Parking Lot Ambassador is expected to maintain a pleasant countenance, respect for everyone, neat and groomed appearance at all times. He must be able provide a warm greeting (that can be scripture based). In order to quote scripture one must study. As Front Line we are all leaders, representatives of the body of Christ.
Working in the Parking Lot avails many possibilities. People can get inspired, saved, feel God's love, excited to enter our church grounds, tell someone they know about how awesome they were treated from the moment they arrived at LFCC.