"...And they overcame and conquered him because of the blood of the Lamb and because of the word of their testimony...." - Revelations 12:11 AMP

What Are Impact Stories?
God always answers prayer that is based upon the promises of His Word. The Bible assures us that God wants to meet every need we have. Here at Living Faith Christian Center, we believe in the Power of Prayer. We believe that sharing what God is actively doing in our lives is an affirmation to our faith and a powerful witness to others.
The Mission of Living Faith Christian Center tells that we are " a local church with a worldwide mission to reach the lost, strengthen families and raise up servant leaders that IMPACT our communities and world with the Word of God!

Impact Stories are a testimony of how peoples lives are being changed by God's Faithfulness, Love and Healing Power in all areas of life including Physical Healing, Marriages and Relationship Restoration, Financial Freedom...here at LFCC.

Our hope is that the videos and the written testimonies will give you hope. You will experience the evidence of God moving and working in their lives and in their circumstances


---
I have believed God to bless me with a home. I had been denied by 2 mortgage companies in March. On April 5th, 2018, I came to Wednesday night service and Pastor Connie said "I don't care what people say or what the mortgage people said, God said, "You will have that house!" She said, "I feel like someone is going through. You just need to start running right now!" I instantly started running through the church (along with other members.)
Later that night, I went home and completed the loan application from the 3rd mortgage company. I went to work the next day and the mortgage company called and said that I "WAS APPROVED FOR THE MORTGAGE!!!" It happened just like Pastor Connie said!
I am now under contract for a home that will be perfect for my family. The closing date is not yet set, but pending for later this month. I believe that God is going to supply all my needs to pay for the down payment, closing cost and the rent (where I'm currently living).

- Ebony
---
Pastor Connie preached a message on "The Power of Sowing" on May 03, 2017. I began to immediately move by Faith and believe God for my blessing and be obedient to the word of God. Pastor Connie also taught from Deuteronomy 8:18 that , "thou shall remember the Lord thy God: for it is he that giveth us power to get wealth, that he may establish his covenant which he swore until our Fathers, as is this day."
I'm a member of Living Faith Christian Center and I am proud to be a member! Lately, I've had to miss service because of my need for permanent transport to go over the bridge. I live in the Philadelphia area so it's been difficult to church, lately. Oftentimes, I will rent a car for the weekend to get to Sunday service, then I started renting one for Wednesday night service, as well, I've been working on my credit so I can be in better standing, but even after doing so, I still was having problems with being able to purchase a car.
As a result of that, I just decided to just go to another dealer and try to get a car. I stood on faith and believed God for me to get this car. Well, it happened and with me giving little effort and allowing the sales representative to work on my behalf. Not only did I get a car, but I got a 2017 fully loaded Corolla Sedan from Toyota.
I thank God because He did what He said He would do! I've sowed two seed offerings of $500.00 on a Sunday, and again on Wednesday service when Pastor Connie was talking about needing money for new equipment for children church, and the sanctuary. Jeremiah 29:11 speaks on the plans He has for us and giving us an expected ending. God showed up on my behalf and given me my expected ending.


- Johnnie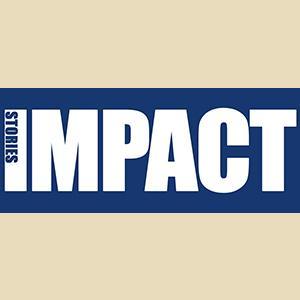 IMPACT STORIES